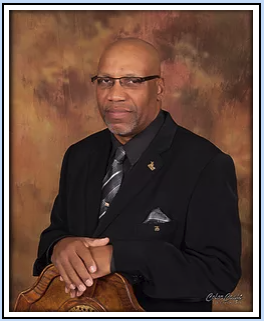 Pastor Bruce E. Garmon, Sr. was born and raised in Grand Rapids, Michigan. His parents were the late Rev. Dr. Moses & Ada Garmon. He is the sixth of seven children. After graduating High School, he served three years in the United States Marine Corps. On September 17, 1982, Pastor Garmon married Carla Renee Dean, and they have since been blessed with three children and eight grandchildren.
He accepted his call into the ministry and preached his first sermon in January of 1983. After his calling, he enrolled International Bible Institute and Seminary in 1983 and received an Associate's Degree in Ministry. He later attended Triune Biblical University where he received a Bachelor of Arts in Christian Education. Bachelor of Science in Theology, Bachelors of Arts in Apologetics, and Masters of Divinity degree majoring in the areas of Christian Education and Theology.
As a bi-vocational minister, his further educational accomplishments include Licensed Auto Mechanic in the State of Michigan, Construction Management Degree from the University of Wisconsin; Licensed General Contractor in the State of Florida.
Pastor Garmon's first Pastorate was at The Prince Of Peace Missionary Baptist Church in Grand Rapids, Michigan where he served faithfully for 16 years. During his tenor at The Prince of Peace, Pastor Garmon was well known in the community and his ministerial involvements included:
Certified Instructor for the Wolverine State Baptist Convention
President of the Northern Michigan Baptist District Association
Chairman of the Racial Justice Institute Immediate Response Team
Parliamentarian of the Inter-Denominational Ministerial Alliance
Board of Directors of the Grand Rapids Area Center for Ecumenism.
Police Chief's Action Committee
Founder of Watchman Ministry, Inc.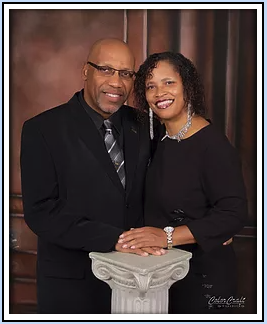 At the direction of the Lord, on December 31, 2003, Pastor Garmon tendered his resignation to the Church and the very next Sunday installed his successor, Rev. Eula C. Gaddis, II. In January 2004, Pastor Garmon and his family relocated to Tampa (Brandon) Florida.
For the next 3+ years, Rev. Garmon maintained "Watchman Ministry"; a Ministry dedicated to the education of God's people in the area of Eschatology, the study of the End Times. However, as he continued to seek direction from the Lord, Pastor Garmon was led to the First Union Missionary Baptist Church in September 2007. In October 2008, the Congregation selected him as their current Pastor where he has been serving faithfully since.
t is a proven fact that a Church will take on the personality of its Pastor, and this is definitely the Pastor to have it you want to learn more about the Word of God, grow Spiritually, and have a great time living the life of a Christian!
Pastor Garmon's leisure activities include jet-skiing, bowling, motorcycle riding, and roller skating. However, his number one leisure activity is studying the Word of God!